Empowering Your Equipment Hire Business
Discover Wacker Neuson's construction equipment range, perfect for equipment hire businesses. Our reliable and high-performance machines cater to various construction applications. Built to withstand the toughest jobs, our equipment ensures minimal downtime. Designed for operator comfort and safety, our machines enhance productivity. We provide exceptional after-sales support, including technical assistance and spare parts via our national dealer network. Elevate your construction fleet with Wacker Neuson today.
Our offer for equipment hire businesses:
Comprehensive range of top-quality machines designed specifically for rental needs.
Dedicated after-sales support for technical queries, maintenance, spare parts requirements all via our national dealer network.
Wacker Neuson in conjunction with our dealer partners are committed to the success of your rental business.
Machines for equipment hire businesses
Our product range is extensive catering for a variety of user application for rental and hire businesses. All of them impress with extreme ruggedness and easy operation. The long service life and good maintenance access also make them great machines specifically for equipment hire businesses. Please see machines below:
Excavators
Your rental customers expect an excavator to be powerful, safe, easy to operate and easy to transport. Machines from Wacker Neuson will convince in all aspects.
User-friendly controls and intuitive interfaces.
Quick and hassle-free transportation.
Innovative Details, like our Vertical Digging System VDS.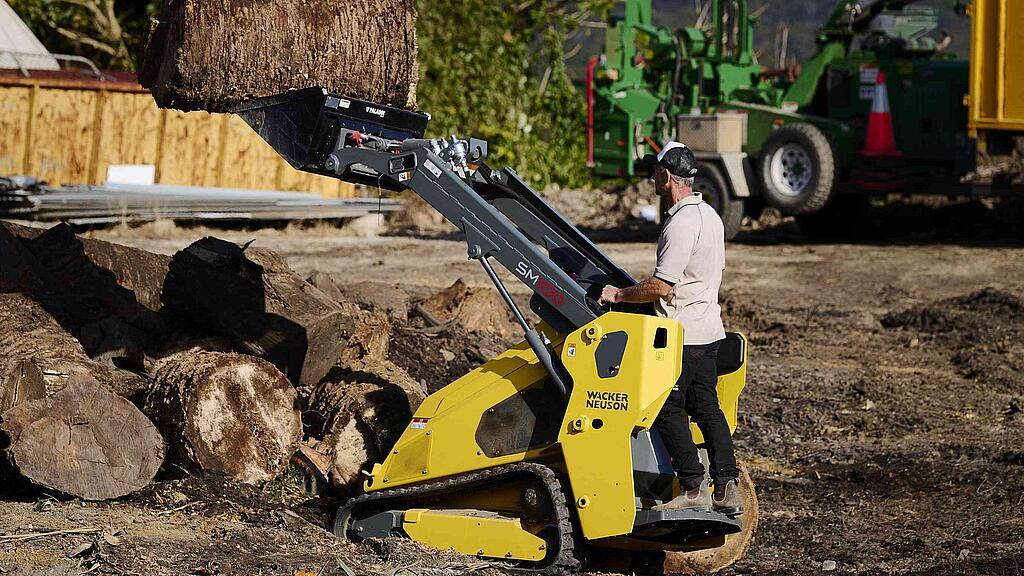 Skid Steer Loaders
At Wacker Neuson, we understand the needs of equipment hire businesses. That's why we have developed a range of skid steers tailored to your needs.
Impressive power and efficiency.
Enhanced operator comfort.
Versatile Attachments.
Durability and Easy Maintenance.
Dumpers
Our dumpers were consistently designed for easy operation making them great options for the hirer and equipment rental companies.
Easy operation and powerful performance.
High maneuverability and traction.
Innovative Dual View concept, enabling a 180-degree view of the loading area or the driving direction.
Our zero emission portfolio for equipment rental businesses
Our zero emission products impressively show that maximum performance efficiency is not compromised by zero emissions. Good for you as a equipment hire business, because electric drives have fewer wear parts, thereby significantly reducing operating costs. Good for your customers, because they can tap into completely new application areas, such as indoor spaces or noise-sensitive environments. Even inner city job sites have to meet strict requirements today—these requirements are perfectly met by our emission-free fleet.
Find your Sales Partner
Wacker Neuson spare parts are the best choice for your construction equipment. Contact one of our sales and service agent.
Find sales partner