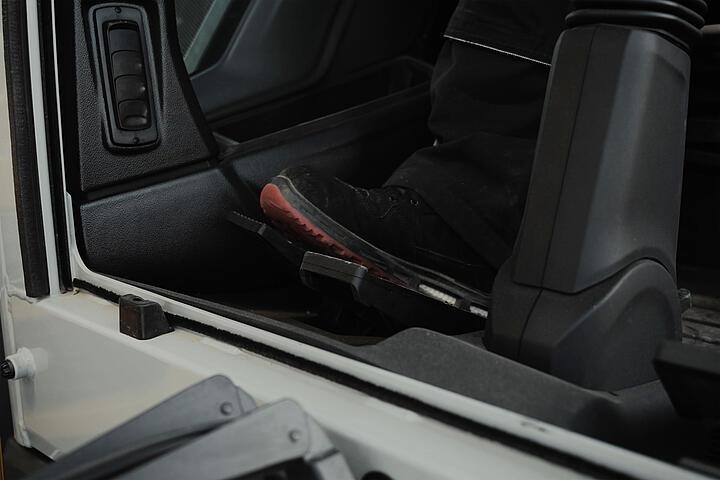 Auto- & Semi-Auto-Brake function
If the foot is taken off the gas pedal, the machine brakes automatically and slows down continuously.
The operator can utilize this well especially for brief translations and work cycles. This also increases the safety on the construction site for the surroundings and the operator significantly.