COMPACT IT!
Our full line of compaction equipment offers the best results in soil and asphalt compaction. From the original rammer to the latest battery-operated products, there is machine to get the job done efficiently.
MOVE IT!
Our skid steers and compact track loaders are designed to handle the tough stuff. All our machines offer the latest in cab design and service accessibility to make sure your day is comfortable and trouble free.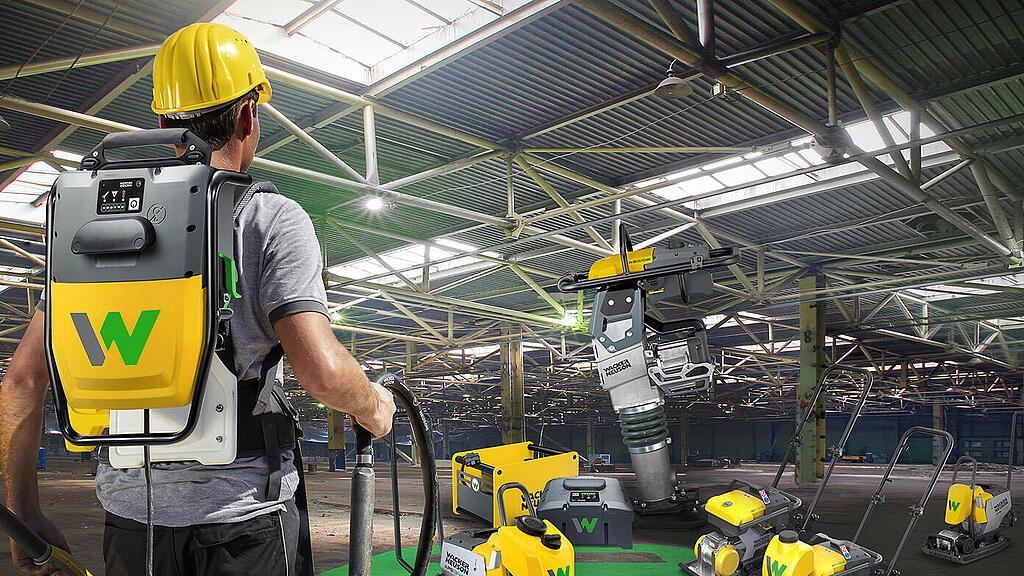 SWITCH IT!
Make the switch from gas to electric with our battery-powered rammers, plates and backpack vibrator. These zero-emission machines are offer an alternative power source for indoor applications and job sites with noise emission guidelines.
Walk-behind roller RD7
The walk-behind double drum vibratory rollers (tandem) are easy to maneuver while performing a wide range of soil and asphalt compaction applications. The exclusive compact design allows for tight side clearance on both sides of the roller.
Light Towers
The LTV light towers combine the features and performance of traditional light towers in a small footprint. They are ideally suited for illuminating general job sites, site prep, concrete pours, specialty events, parking lots, road work and bridge work