Need a spare part urgently? Does your machine need maintenance or repair? Or would you like to buy a used machine? Here, you're in the exact right place. A wide range of services for our Wacker Neuson machines is available for selection.
Find out about the extensive services for our construction machines and construction equipment.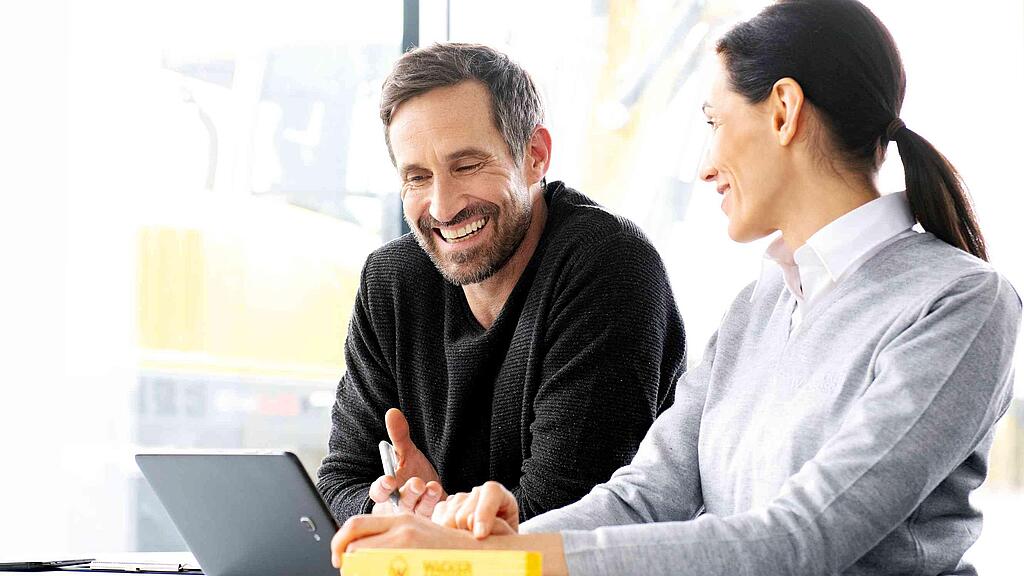 Maintenance & Repairs
Need a repair in a hurry? Does your construction machine need maintenance? Our Wacker Neuson dealers will maintain your construction machines and construction equipment regularly and be at your side quickly in urgent cases. Either locally at the dealers or, if required, directly on your construction site.
Get in contact with your dealer.
Spare parts
When a construction machine fails, every minute counts. Thus, it is important to us to make high-quality original spare parts available to you as quickly as possible. This way, you get your construction machine and your project running again in a short time.
All original spare parts, just like maintenance or repair packages, can be obtained from your dealer.
You will find operator's manuals and manuals for Wacker Neuson construction equipment in our database.
Used equipment
Do you have a specific machine only occasionally in use? But you'd prefer your own machine over a rental? A used construction machine is often a good alternative.
Speak to your dealer about a used Wacker Neuson machine.
EquipCare
With our telematics solution EquipCare, you are always kept informed of the current processes on your construction site. Wacker Neuson machines equipped with a telematics module deliver information to you via EquipCare on locations, utilization, work progress and much more. As soon as you have activated EquipCare, you can access the application via our desktop app.
Talk to your Wacker Neuson dealer if you would like to learn more about EquipCare.
Concrete Solutions
In the complex area of concrete consolidation, you can rely fully on our concrete specialists. The Wacker Neuson concrete solutions team can advise you comprehensively and develops custom approaches tailored to your requirements.
You can contact our concrete specialists here: concrete@wackerneuson.com